Pet Portrait Photo Guidelines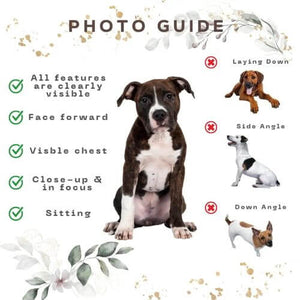 Turn your pet into art
Get ready to delight in art that truly stands out! We recommend uploading high-resolution images, so we can take a closer look at the details and luminescence.
If your image doesn't match our quality requirements, don't worry – one of our team members will be in touch within 24 hours for guidance on which photo should grace your project instead!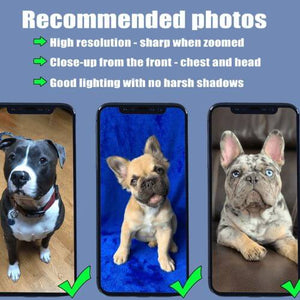 Show us your best
Take at eye level
Select a photo that shows off your pet's face and chest to give our artists an excellent canvas for creating an exceptional portrait.
Balanced lighting
To ensure the best portrait experience, use good lighting and a high-resolution photo for our artists to capture every detail.
Happy expression
Your most loyal friends bring joy to your life every day - smiles that'll last a lifetime!