Canada's #1 Digital Pet Portraits
We create beautiful, affordable custom pet paintings that will last forever!
LiveChat Support
Need someone to talk to? Get in touch with us via LiveChat now – we'd love to help!
100% Satisfaction
You have 3 days to make the perfect adjustments for your portrait - and it won't cost you a thing!
100% Hand-Drawn
We create beautiful artworks with a personal touch, leveraging our advanced digital platform.
Fast & Free Delivery
Your furry companion is our top priority. We'll get their digital file to you with lightning speed!
Digital Pet Portraits Pros
Unlike traditional paintings, digital pet portraits make convenience and affordability a reality. Pet owners can easily share the artwork with friends and family, and can always ask for a modification to ensure accuracy. Plus, no shipping or framing costs make digital art an ideal option for any budget.

At MyPetraits, every pet portrait is one-of-a-kind! Our skilled artists combine handcraftsmanship and digital technology to paint a unique masterpiece that you can treasure forever.

In addition, we believe cost should never stand between you and your beloved pet -- that's why we go the extra mile to create premium pet portraits at unbeatable prices!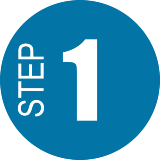 Select your style
Create a custom pet portrait with your choice of painting style, number of pets and unique background color!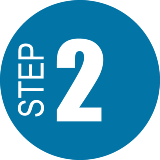 Upload a photo
Share a photo of your pet along with their name and make sure it follows our friendly photo guidelines.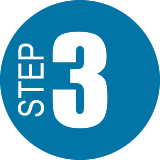 Sit back & relax
Kick back and let us take care of everything! We'll delight your furry pal within a week - no paw-lifting required.
"Cherish the memories of your beloved pet with a truly unforgettable digital portrait. Show them how much you care by turning treasured moments into timeless keepsakes - all for just a few coffees!"
Our Happy Customers
Great quality and service

"I love their LiveChat as it lets me chat with a real person & get timely answers instead of emailing or calling back & forth. I ordered a pencil sketch portrait for my black pug, and it came amazingly done. What's more, I can use the portrait file for anything, which is a great idea! Very pleased about my overall experience with MyPetraits."

— 

Daniel Watson
Top-notch cat painting :)

"The quality is top-notch given the price - eyes and fur are drawn with attention to detail, and the overall presentation is eye-catching.

However, I do hope they will have the printed version soon!"

— 

Seo-Jun
"Ordered the oil painting one for my little hamster, even though I was unsure how they drew such a small animal. Surprisingly, it came better than I expected, and it is such a vivid painting! I also made a customized phone case with the hamster portrait, and it is the cutest thing ever! :) Thank you!!!"

— 

Lauren Li
Frequently Asked Questions
Questions about ordering a pet portrait? Check out our handy FAQ guide below to see if we have your answer. If you can't find what you're looking for, our LiveChat support team will help.